Holy dog bones! Momma gets sick and we don't stay up to date on your posts and next thing we know there are over 400 of them for us to catch up on this weekend. We haven't made it to all of them yet but we are getting close.
On to the Award Ceremony....
I have received many awards in the last few weeks and due to time constraints, I will not be following any rules this time....sorry.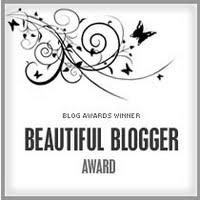 I'm supposed to list 10 things that make me happy...
ALL OF YOU!
Apparently, they think I am feisty.....wonder what gave them that idea?
Thanks for being great furiends of mine!
(See how I didn't use the word old!)
Thanks to both of you for this beautiful award. You guys know how I love flowers!
I am supposed to pass this on to 12 other bloggers whose blog brings sunshine into my life. All of my furiend's blogs bring sunshine into my life so you all get it!
They have given this to all their furiends to show their love and appreciation. Thanks! I love and appreciate both of you!
Mollie Jo & Bobo
gave out this wonderful award to all their fans as a thank you for being blogging buddies.
They recently had their 1 year blogaversary. Congrats
Mollie Jo & Bobo
! I'm looking forward to another year of being your furiend.
I would encourage you to stop by any of the above bloggers if you don't know them. They are "Twixeriffic"!
Speaking of 1 year blogaversaries.....I will be celebrating mine next month. So, about 10 days prior to the actual date, I will be reposting some of my posts from the beginning. I thought that would be kinda fun since I have so many new followers. What do you guys think? And.....
I will be making a big announcement this week about another way I plan to celebrate with all my furiends!
(I love suspense!)
I'm off to do some spring time tummy tanning.....